Oh, don't you have a PM certificate?!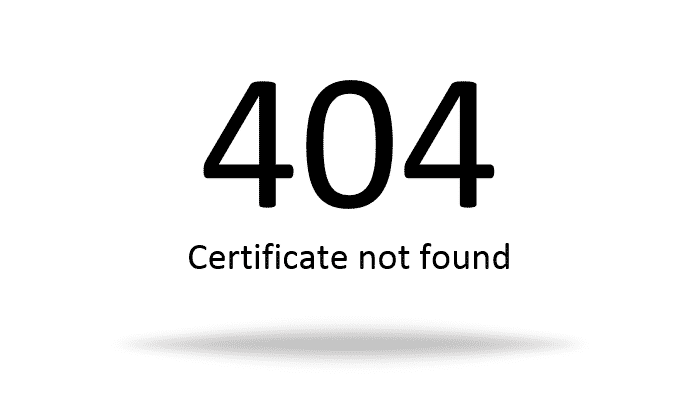 ❶
Are you planning on getting a PM Certificate but has a lot of questions and hesitations? You are not alone.
I used to be against certifications until 7 years ago. The main reasons were that:
I used to, and I still do, see many certified people who don't know much about the subject. The certificate doesn't really prove anything, so why bother? And,
I used to be good in the topic, and I didn't feel like I have to prove it to others by passing an exam and getting a piece of paper (or PDF file).
❷
But I gave up! You know why? Because I was tired of people who used to look down on me, because they were certified, and I wasn't. I was tiered of trying to convince people about the right approach in the PMBOK® Guide, which I knew inside out, and being under estimated and rejected just because I was not certified.
So, I changed my opinion, worked my way in getting a PM Certificate. I couldn't believe how well it worked for me. You're still the same person, but people respect you more.
❸
I usually recommend certification for two reasons:
It's good for your career. It's a simple advantage you shouldn't miss.
You learn a lot. Yes, you can study without a certification program, but 1) most people are not motivated enough to study on their own, and 2) even those, like me, who study on their own, are usually selective on what they invest on. The result is that some gaps remain in your knowledge. When you want to get certified, you have to study the whole syllabus.
Yes, certification programs are not perfect. There are many people who get certified without learning enough, and forget what they have learned in a few months. But it doesn't mean you should ignore this opportunity.
❹
My usual suggestion for getting a PM Certificate is this sequence for the beginning: PRINCE2® Foundation, PRINCE2® Practitioner, PMP®, MoP® Foundation
If you're involved in IT projects, Agile certificates such as PSM, ASF, AgilePM®, and PMI-ACP® are also important.
❺
What I told you was my honest opinion; however, there's a conflict of interest here: I earn a living because people want to get certified. I thought you should know it ;)
Note: I've learned it from the PMI® Code of Conduct, that when there's a conflict of interest, you should let the stakeholders know about it. Isn't it a good idea to respect this rule? I would have never read the Code of Conduct if it wasn't for my PMP exam.
---
Related Courses
Our job is creating self-paced, online courses that are practical and pleasant! The following courses relate to the topic of this article, in case you're interested:

the first 30% of each of these courses is free and you can take them even without registering.